Protected: The Convention (Sirel's POV)
September 12, 2012 Enter your password to view comments.
Filed under Divinity Games, Fiction Writing Tagged with emotion, failed relationships, friend, gaming, God, life, love, magic, memory, native american heritage, pain, romance, visions, writing
About Cici Brown
I'm a happily married mother of two and a half. I'm usually pretty bubbly and in some cases, according to my husband, too open about everything. I am and always will be a gamer geek, though I haven't table-top roleplayed for many years. I still manage to hit an MMO or two. My interests include most things geek and Vampire fiction, though not the sparkly kind, that's not vampire fiction. I have goals towards publishing that have yet to be fulfilled but one day...
Family and Friends
Giveaways and Cool Stuff!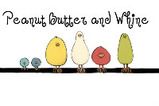 Library of Me
Very Inspiring Blogger Award
Liebster Award