Protected: Different Masks Pt. 1
February 6, 2013 Enter your password to view comments.
About Cici Brown
I'm a happily married mother of two and a half. I'm usually pretty bubbly and in some cases, according to my husband, too open about everything. I am and always will be a gamer geek, though I haven't table-top roleplayed for many years. I still manage to hit an MMO or two. My interests include most things geek and Vampire fiction, though not the sparkly kind, that's not vampire fiction. I have goals towards publishing that have yet to be fulfilled but one day...
Family and Friends
Giveaways and Cool Stuff!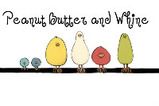 Library of Me
Very Inspiring Blogger Award
Liebster Award